Other unlisted models are either have existing bootloader unlock method available for free of charge or unsupported by UU4 yet, and users who possess these unlisted models cannot participate the promotional event.
Other Requirements to customers
You need to have a PC to request this service. macOS is unsupported yet.
For Windows, the minimal OS on your PC is Windows 7 Service Pack 1, but we strongly recommend you to use Windows 10 or newer for this service. Your PC need to stay connected to Internet for communicating to our API Server.
For Linux, any actively-maintaining modern distros with package manager should work. We could guarantee it will work under Ubuntu LTS builds (e.g. 22.04 Jammy JellyFish).
Please make sure the IP address you're using isn't listed in AbuseIPDB database.
If you're using phones equipped with MediaTek SoC, make sure you didn't erase the serial number into 0123456789ABCDEF. This phone is unsupported by our API server.
OK I should meet all the requirements. How to request?
To get started, press the button below.
We strongly recommend you to open this website under incognito window. Please select "Free (Limited Offer!)" in Service Option to participate the promotional event, then click "Request Now".
Of course you can still choose "Normal Service (Requires Payment)" if you think paying is fine and you're willing to support us.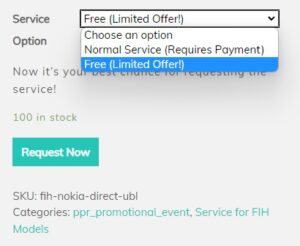 Make sure you have provided valid Email as you'll need to contact us with the Email.
In Device Type textbox, you'll need to input the model name you see inside of "About Phone". For Nokia phones, it should be displayed like TA-1000. For Sharp phones, it should be displayed like FS8010 or SH-Z01.
In IMEI1 and IMEI2 textbox, you need to input the IMEI found by dialing *#06#. If it returns empty, then your phone has corrupted NVRAM and probably corrupted Serial Number, therefore you cannot participate this event.
In Serial Number (SN) textbox, you'll need to input the Product Serial Number or Serial you find in Device and Hardware, ADB commands or *#*#227#*#* command. It's case sensitive and please input it carefully. If you provided wrong Serial Number due to typos, UU4 will fail to find your order. Please contact us immediately when this happens.
If you're not sure how to input FIH Build Version, please click "Where it is? " so you'll know how to provide info here.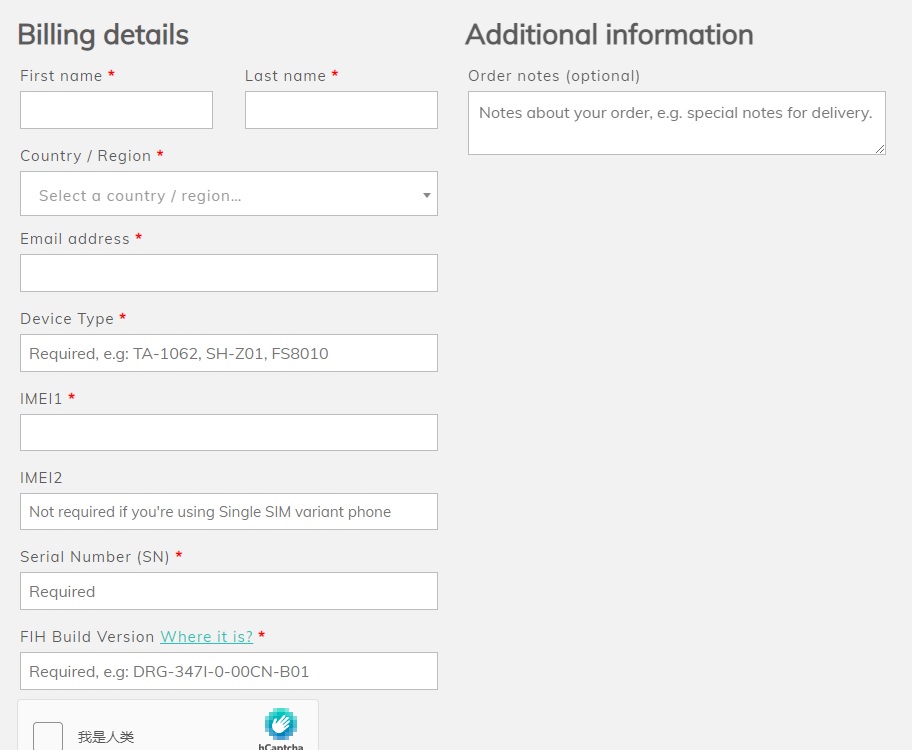 When it's done, you can proceed to bootloader unlock procedure.