Description
I know many of you must have done something stupid.
You didn't follow my guide? Forgot to readback?
Now you need to pay for fixing it. Because, it's your mistake that flashing the phone without doing backup, not my mistake.
What are models we supported so far?
TA-1109 – Nokia X5 sold in Mainland China (PDC)
TA-1102 – Nokia 5.1 Plus sold in India (PDI)
TA-1105 – Nokia 5.1 Plus with Dual SIM sold in most of countries (PDA.2)
TA-1108 – Nokia 5.1 Plus with Single SIM sold in few countries (PDA.1)
TA-1112 – Nokia 5.1 Plus with Single SIM sold in Latin America (PDL.1)
TA-1075 – Nokia 5.1 with Dual SIM sold in most of countries (CO2.2)
For Nokia 3.1 Plus, please request FDP repair service.
Other unlisted models are unsupported. Period.
What do I need to provide?
You need to provide your original IMEI and SN. If your phone is Nokia X5 sold in Mainland China, you also need to provide MEID. These are written on the label originally pasted on the back of the phone. Find this label if you could.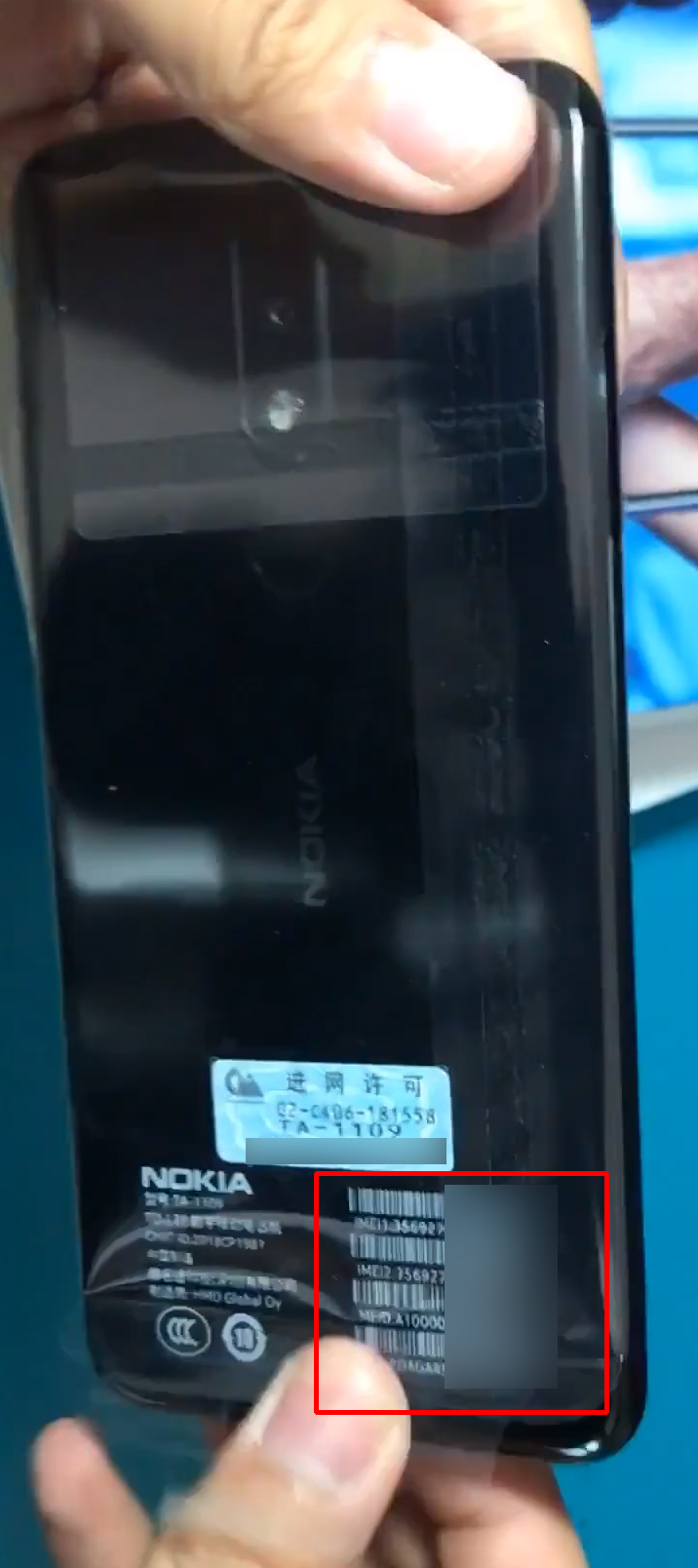 However, if you lose this label, at least you need to provide your IMEI. This is written on the SIM tray or your original box. In this case, input the serial "PDA0000000000000" (PDA and thirteen zeros) when requesting.
To ensure our service will not be abused for escaping operator's contract, here're what you need to do:
Contact us via Telegram bot, before you pay and request
Send us the photo of label of this phone, box label of this phone and SIM tray of this phone, need to ensure the IMEI on it is readable
Follow what hikari_calyx said, and don't follow any guide that's not written by hikari_calyx
You shall not relock the bootloader after we fixed the IMEI
Full eMMC readback is enforced after the whole IMEI repair procedure done
How to avoid this happen again?
Don't use SP Flash Tool ever again. For reflashing, use OST LA 6.2.8 patched or my Generic Flashing Script written for MediaTek-AB devices.