This offer has been suspended. Thank you for your support.
Let me introduce how to request free unlock key.
If you win for the give away unlock key, I'll mention you on my Twitter, please stay tuned.
When you win for unlock key, please send direct message to me, I'll send you a coupon code.
Here's how to use the coupon code for free unlock key.
Please visit my unlock key purchase page:
https://hikaricalyx.com/product/hmd-nokia-bootloader-unlock/
Click "Add to Cart", then fill the coupon code I gave you there, and click "Apply Coupon".
You'll find the price is reduced to $0.00.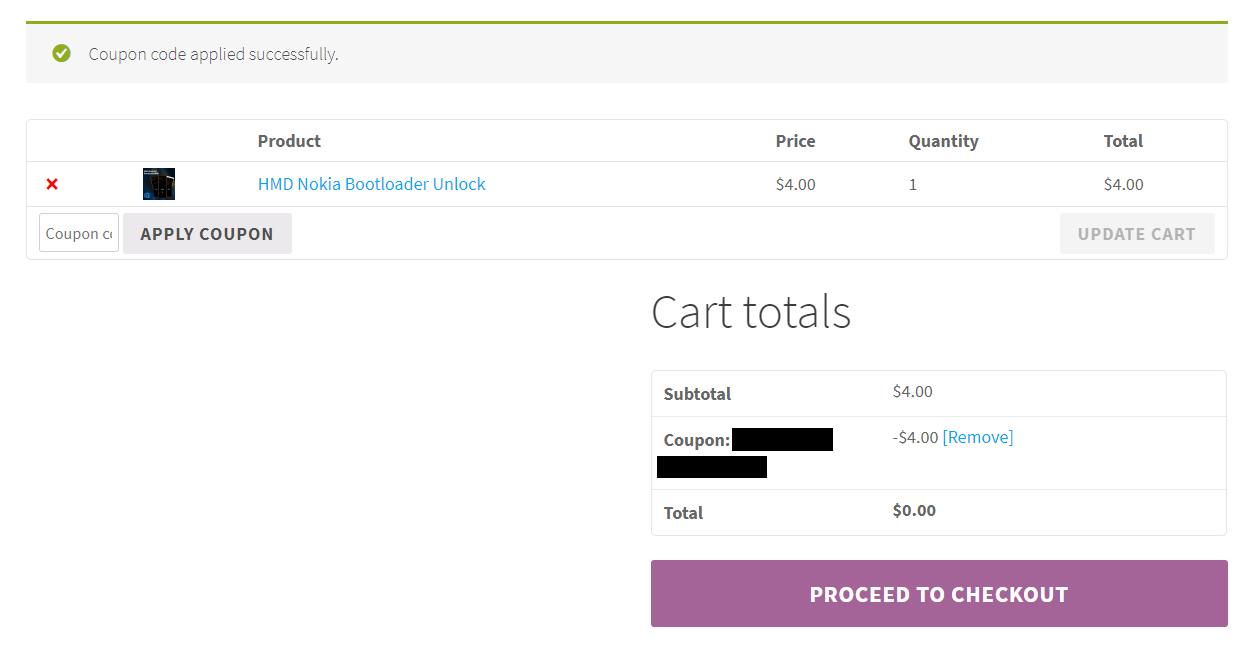 Now please fill your information for receiving unlock key. Make sure you've double checked everything, especially the Email carefully, or you won't be able to receive the unlock key properly. If so, please contact me ASAP.

Click "Place Order", and you're all set. Just wait for your unlock key and check your inbox.
Keep in mind that your coupon code will be expired within a period, so please use it immediately once you receive it. A coupon code can be used only once.