This guide is written for Japanese and Korean users who want to buy Nokia phone and change language to their own language.
Both China Variant and Global Android One Variant can use this guide and Root is not required.
このガイドは、ノキアのスマホを購入された日本や韓国のユーザーで、本国の言語へ変更したいと考えているユーザーの為に書かれています。
中国バージョン又はグローバルAndroid Oneのユーザーもこのガイドを参照できますが、ルート化の必要はありません。
이 가이드는 Nokia 스마트 폰을 구입하고 자신의 언어로 언어를 변경하려는 일본어 및 한국어 사용자를 위해 작성되었습니다.
중국어 버전 및 글로벌 Android One 버전 모두이 가이드를 사용할 수 있으며 루트는 필요하지 않습니다.
This guide can be also used on any other unavailable languages like Hindi, French.
Recently FIH released January 2019 Security Update which contains Japanese and Korean language. However, if you still can't find them, you can follow this guide.
It's hard to believe, even after 4 years, few manufacturers still don't want to remove unwanted language from device – including Nokia. Instead, they just simply disable it.
So, MoreLocale 2 still functional.
1. Download MoreLocale 2 and Enable USB Debugging.
You can download MoreLocale 2 from here: https://play.google.com/store/apps/details?id=jp.co.c_lis.ccl.morelocale&hl=en_US
If you can't visit Play Store, you can find APK manually by yourself.
You should already know how to enable USB Debugging, right?
2. After MoreLocales2 installed, connect your phone to PC and execute this command:
adb shell pm grant jp.co.c_lis.ccl.morelocale android.permission.CHANGE_CONFIGURATION
3. Open MoreLocale 2, and pick Japanese or Korean in the list. But the procedure is not over.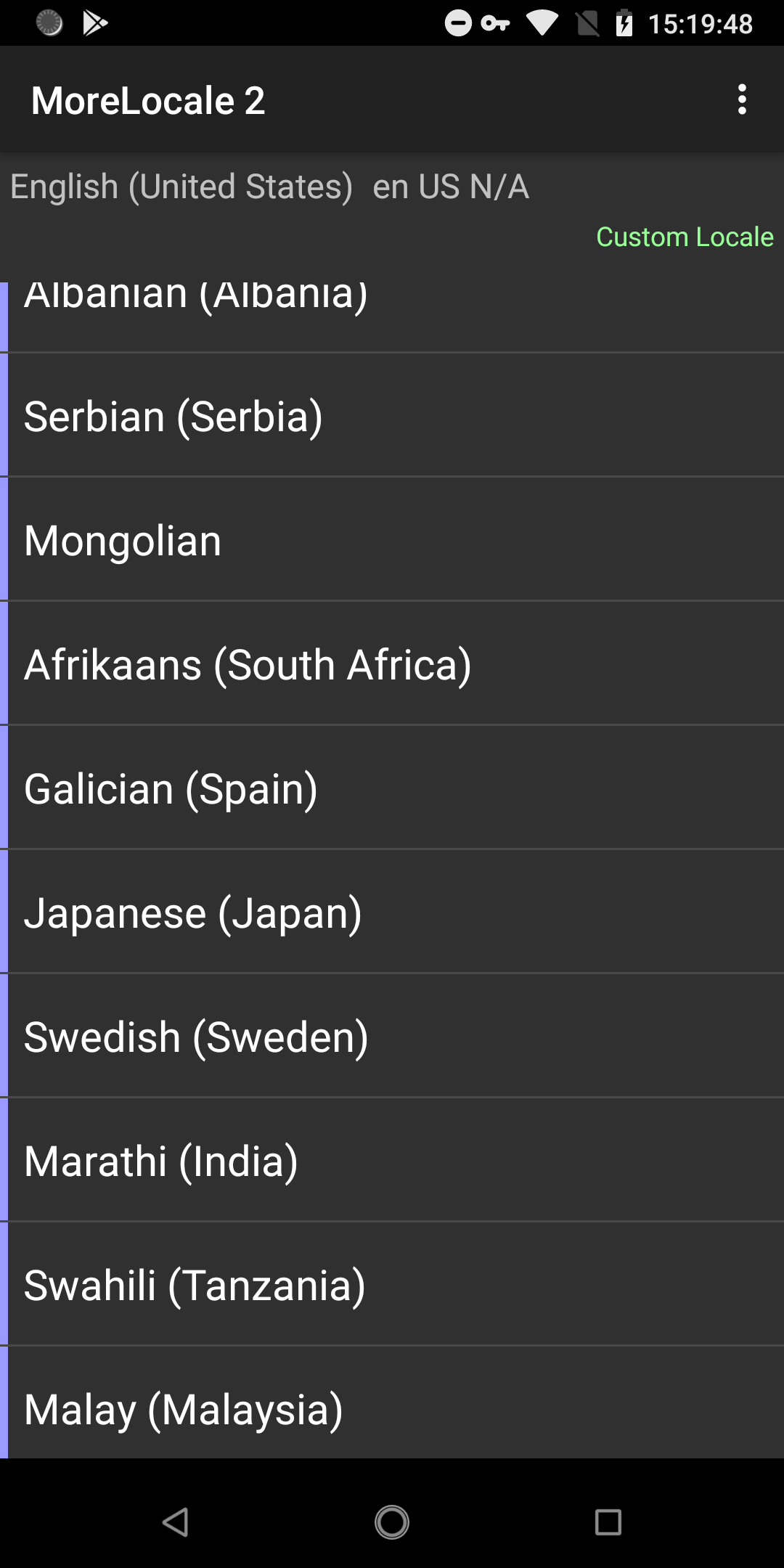 If you just stop here, reboot your phone will cause the language setting revert.
4. In Settings, System, Language, add another language manually – for example, you can add English (US).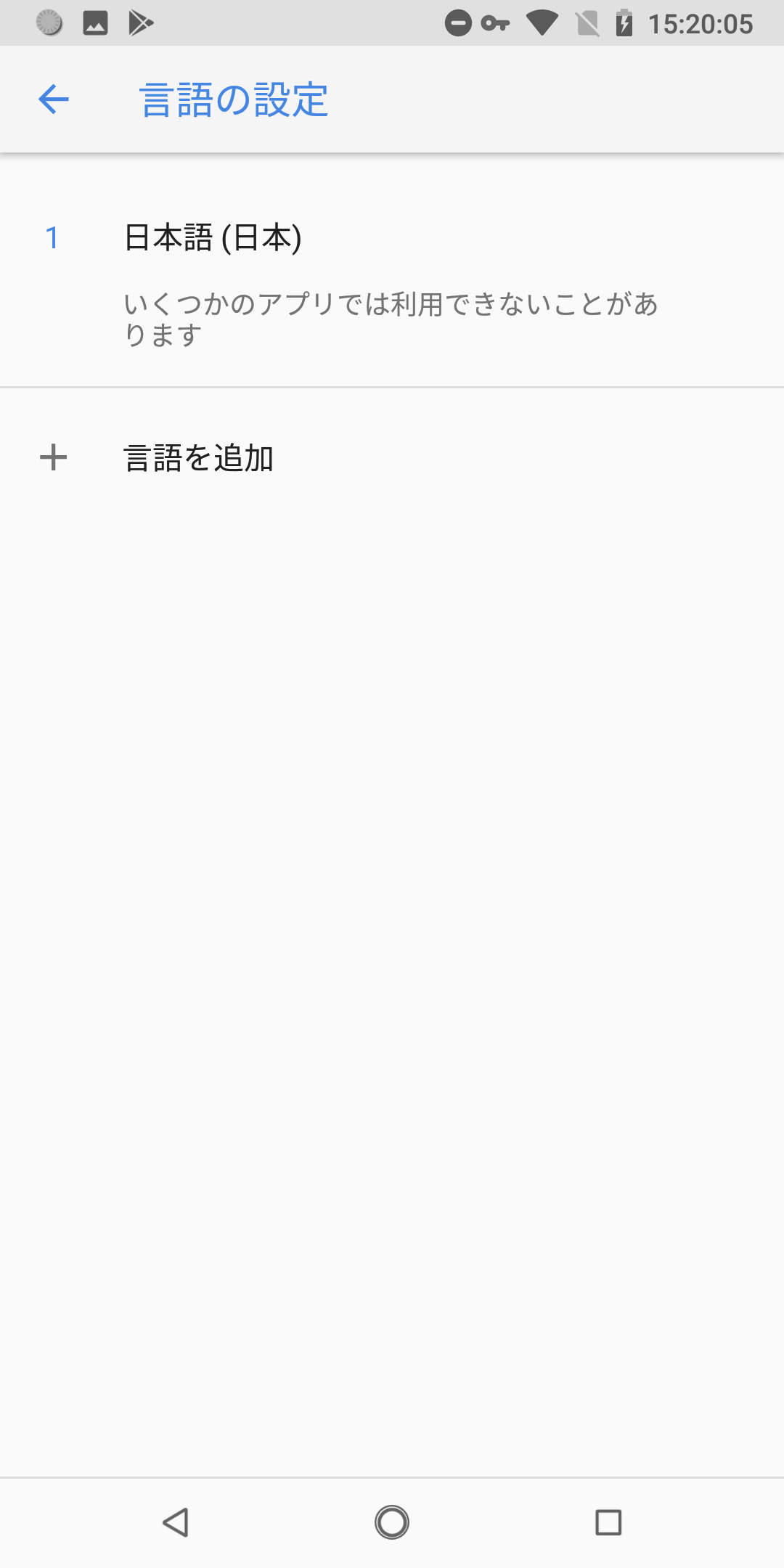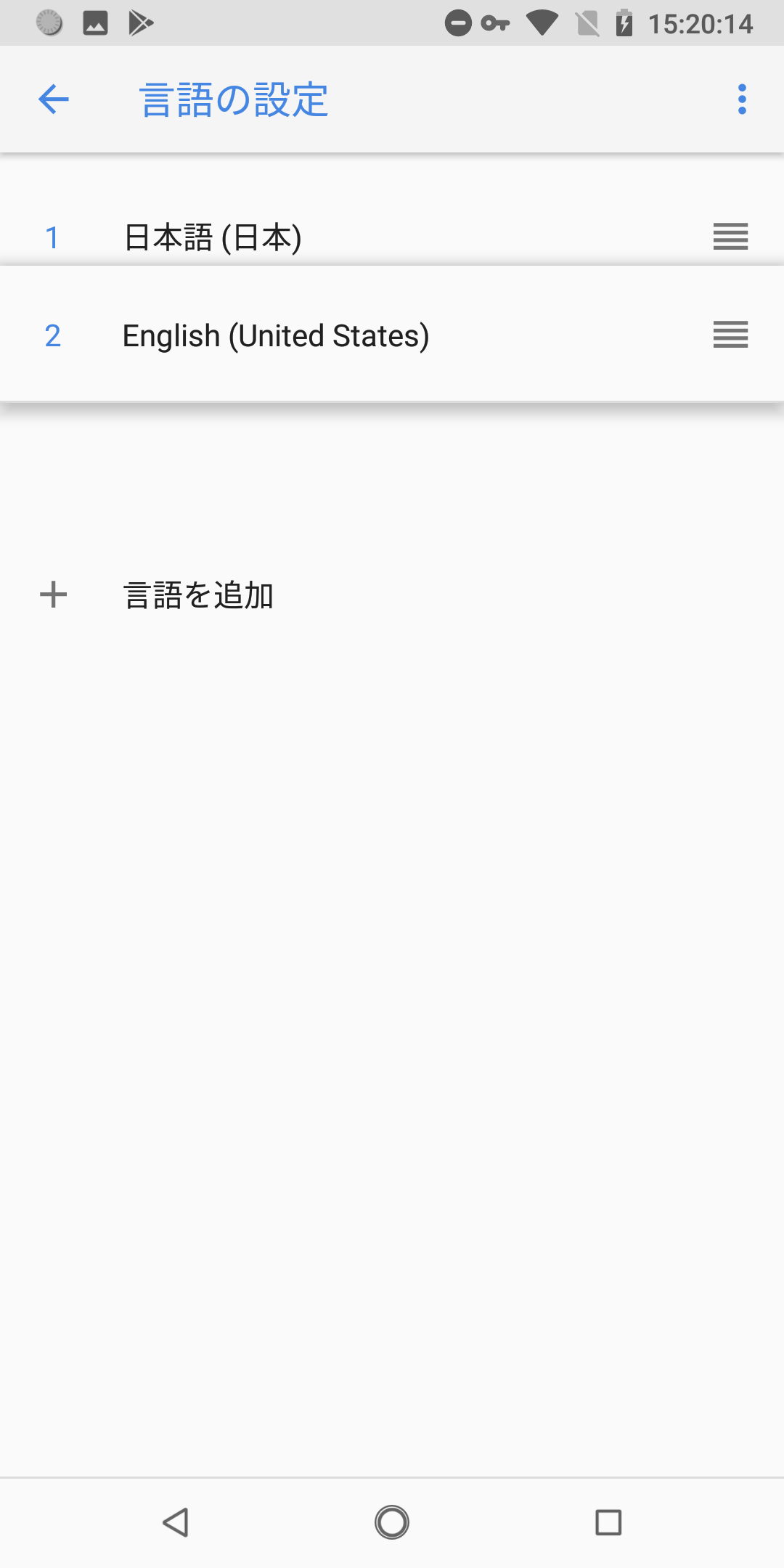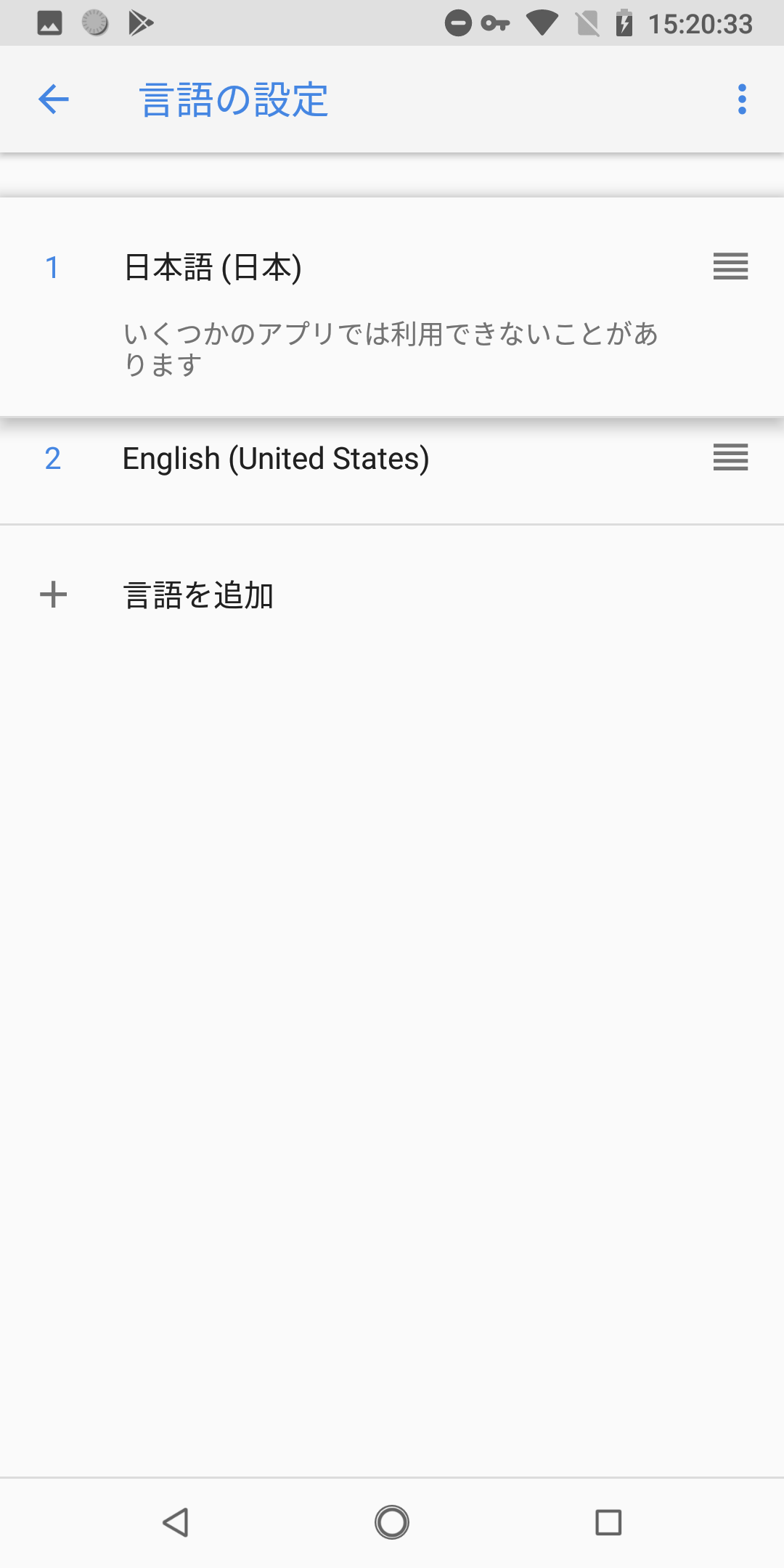 5. Swipe "English" to the top, then swipe either "Japanese" or "Korean" to the top again. This can ensure language setting is written.
6. Reboot your phone and your phone is still in Japanese and Korean.
I wonder why Nokia phones today aren't available in Japan and South Korea – although it's pretty competitive comparing to Sharp, Sony, Fujitsu, Samsung, LG smartphones.
Known issues:
When using Global Android one variant:
– Nokia Mobile Care and stock camera are untranslated
When using China variant:
– Nokia Mobile Care and stock camera are untranslated
– Localized gesture features still in Chinese – you may need to use English language
– Navigation bar feature leaves untranslated
– Contact and Message app are partial translated
– Stock File Manager, Gallery, Calendar are untranslated in Japanese, partial translated in Korean